Gay New York City
New York City - the most populous city in the USA, home to some of the hottest gay bars and nightclubs in the world.
Book A Travel Gay Approved Hotel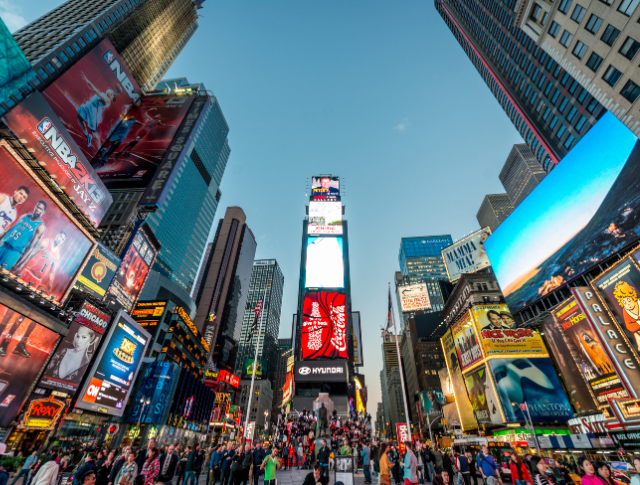 About New York City
New York City has long been a magnet for LGBT+ people in America. If you're LGBTQ+ in the USA it was and is the place to be. Since at least the end of WW2, New York is the city that embodies cultural dynamism, welcoming international visitors and nurturing a resoundingly subversive spirit. In terms of population alone, New York City is huge, and travelers could spend an eternity exploring its many neighborhoods. 
Living costs have skyrocketed in New York, making it an unviable option for many financially. However, the gentrification process has led to a clearing up of crime in the city, making it a safe and exciting destination to visit. The scale of the city means that regardless of whether you're after cultural stimulation or late-night exploits, you certainly won't leave feeling disappointed.
New York City has a huge gay scene, and it's arguably the most culturally significant in the world. After all, it was at NYC's Stonewall Inn where an outbreak of resistance against oppressive police accelerated the gay rights movement to a critical point. These days, most of the gay bars and clubs are centered around Hell's Kitchen but you'll also find gay scenes in Chelsea, Greenwich Village, and Brooklyn.
Gay New York City - Travel Gay Guide
Trending Hotels in New York City
New York City Tours
Browse a selection of tours in New York City from our partners with free cancellation 24 hours before your tour starts.
The best experiences in New York City for your trip