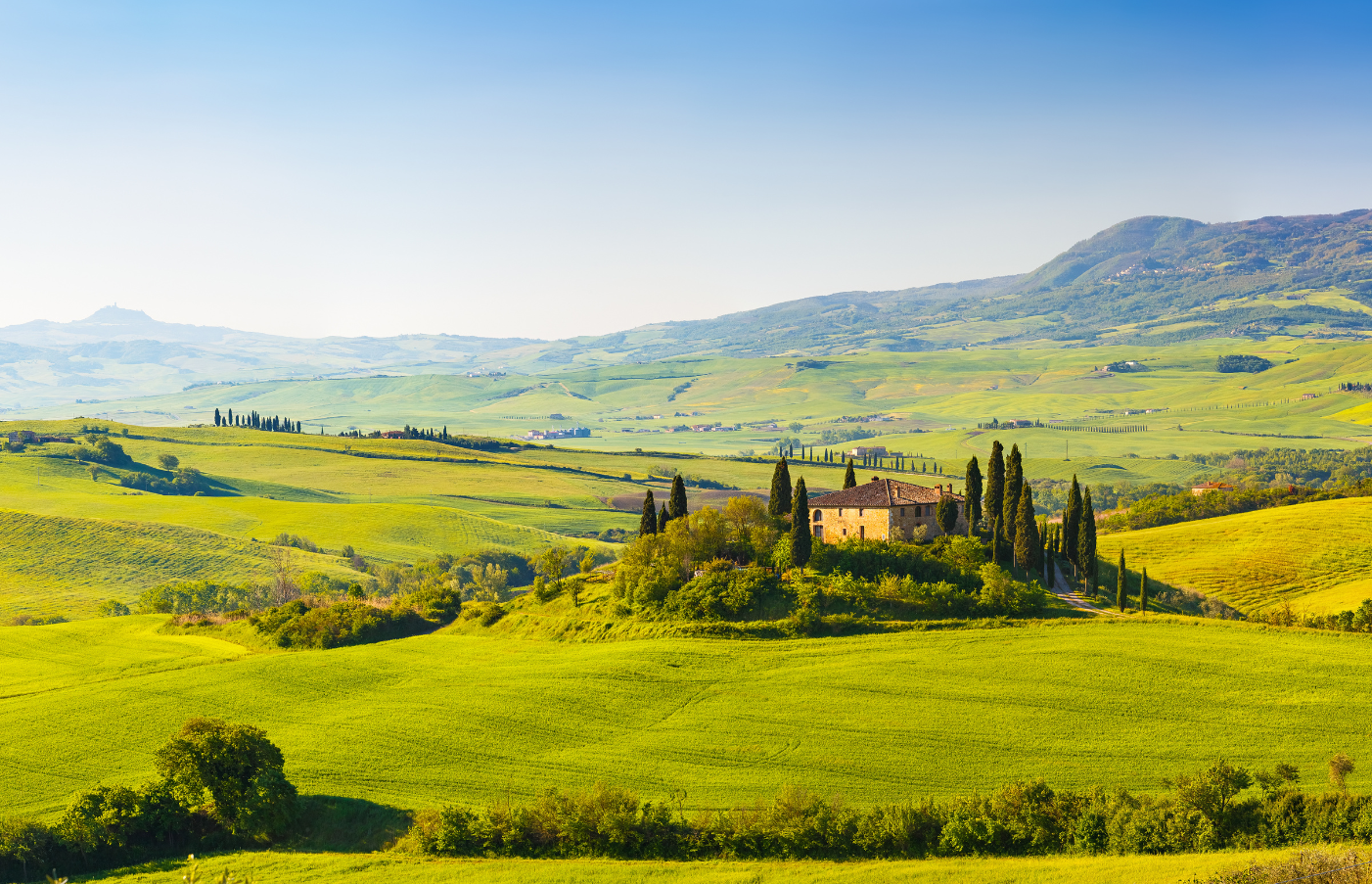 Gay Group Trip:
Tuscany Explorer
About this Trip
Discover Italy with a group of 30 gay travelers. Stay in a 600-year old castle in Tuscany, perched on a hillside overlooking vineyards and a historic village. Sun yourself by the private pool, explore the castle and take day trips to Siena, Florence, and Pisa.

You'll spend your first night in Rome, exploring the gaybourhood - you can extend your Rome trip to discover more of the Eternal City. It's a two-hour train ride the following morning from Rome to Tuscany. Accomodation options at the castle include pool-side cottages and elaborate suites with private rooftops. You'll have two trip leaders throughout to guide you through Rome and Tuscany.
Departure Dates
15th June 2024 Friday
7th September 2024 Friday
Call our Travel Experts:
+44 2071571570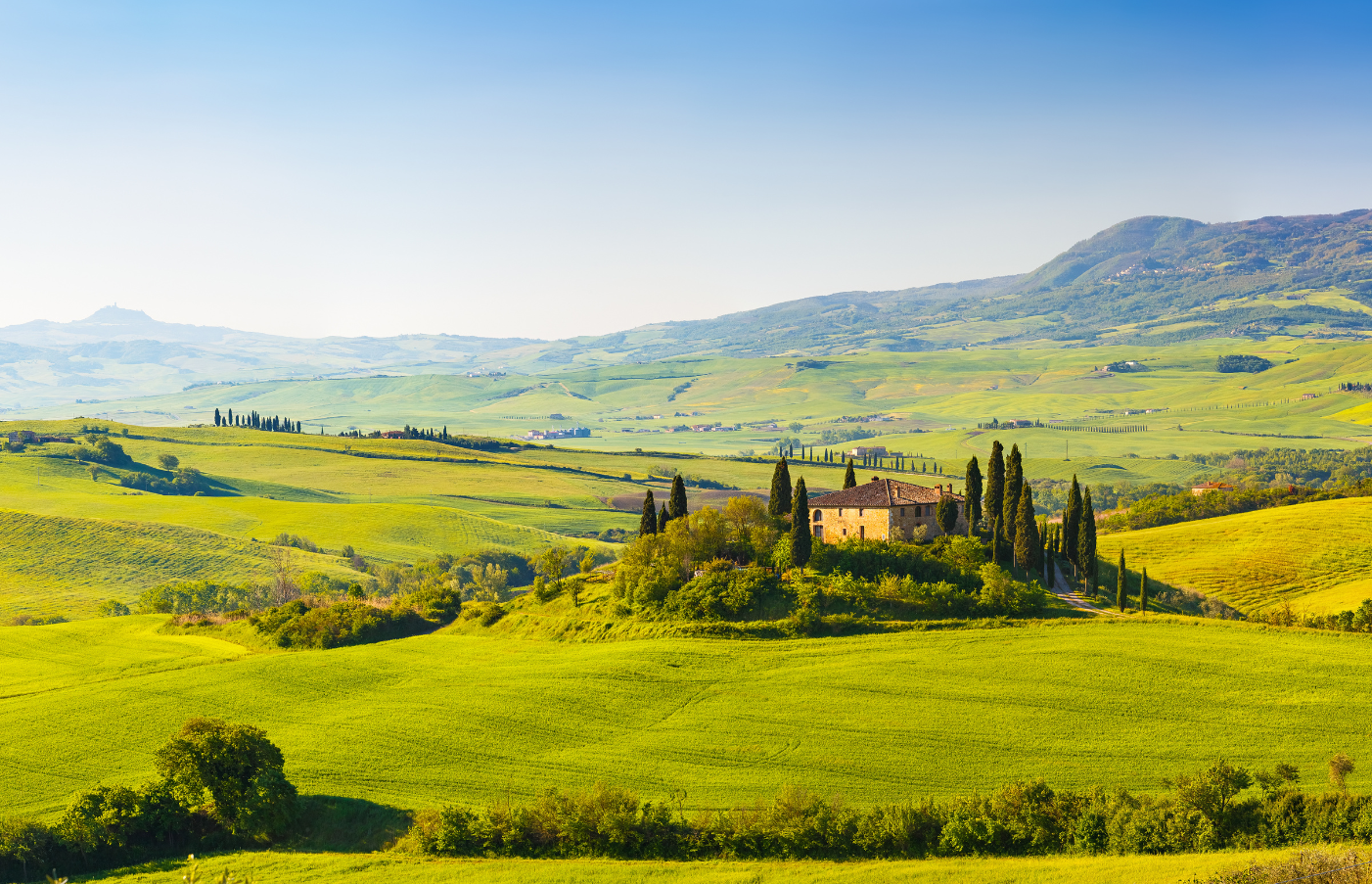 Group Trip Breakdown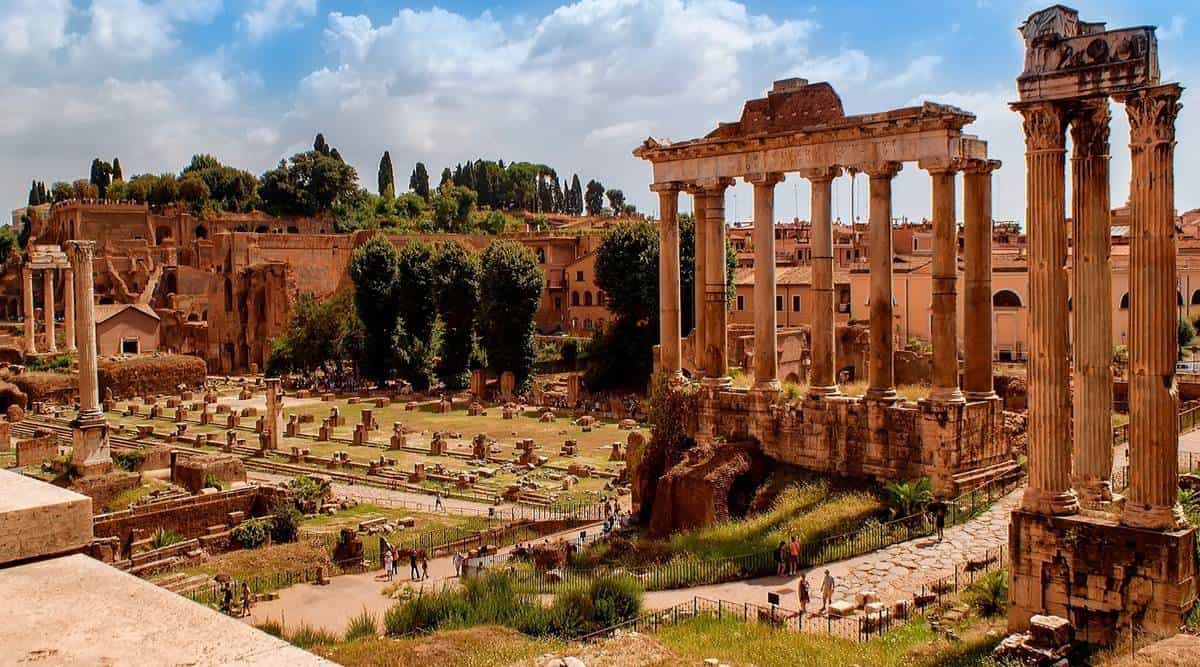 Day 1: Rome
You'll land in one of the most beautiful and historic cities in the world. There is the option to arrive a little earlier, which allows you to explore Rome properly  – we'd definitely recommend this.

On day one, we meet at 4pm. You will first get to meet your fellow travelers and the two tour guides. You will have the chance to try the wines in Rome as you find out more about the adventures we have planned for you. Let us k0w if you would like to arrange an extension for you in Rome.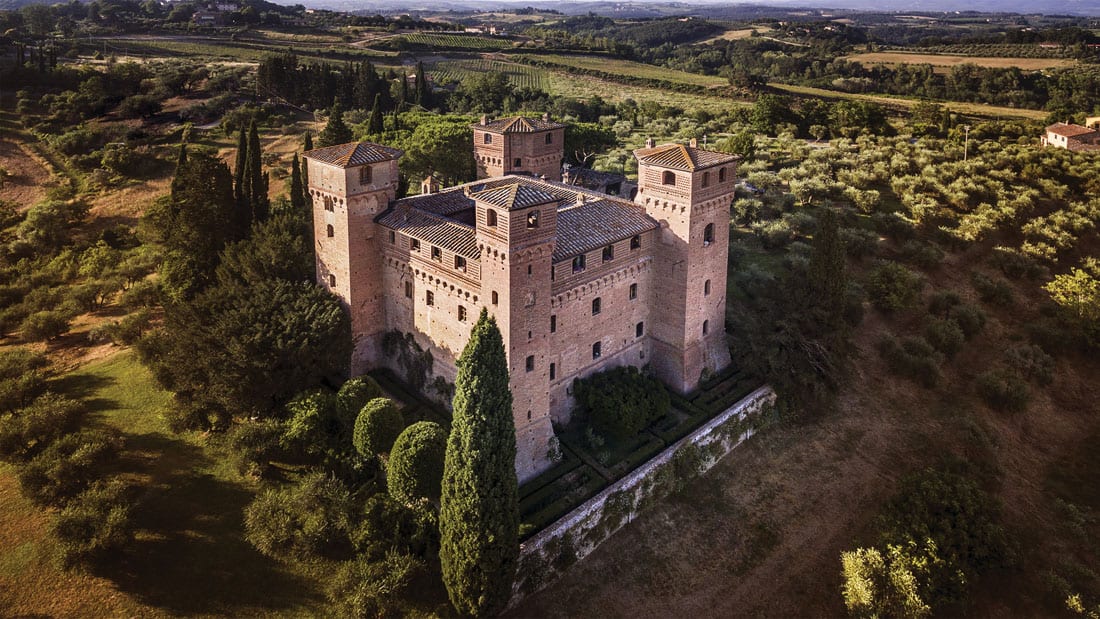 Day 2 & 3: Tuscan Castle
On day two, you will be served breakfast that will have you set for the day. Shortly after, we will take a train to the heart of Tuscany. We will begin with a tour of the castle, where you get to explore the truly spectacular grounds.

Afterwards, we will explore the village of 2000 inhabitants. There is also the opportunity to explore the nearby wineries and towns. Back at the castle, it'll be time to truly immerse yourself in Tuscan culture by grabbing a Chianti and enjoying your first night in a Tuscan castle.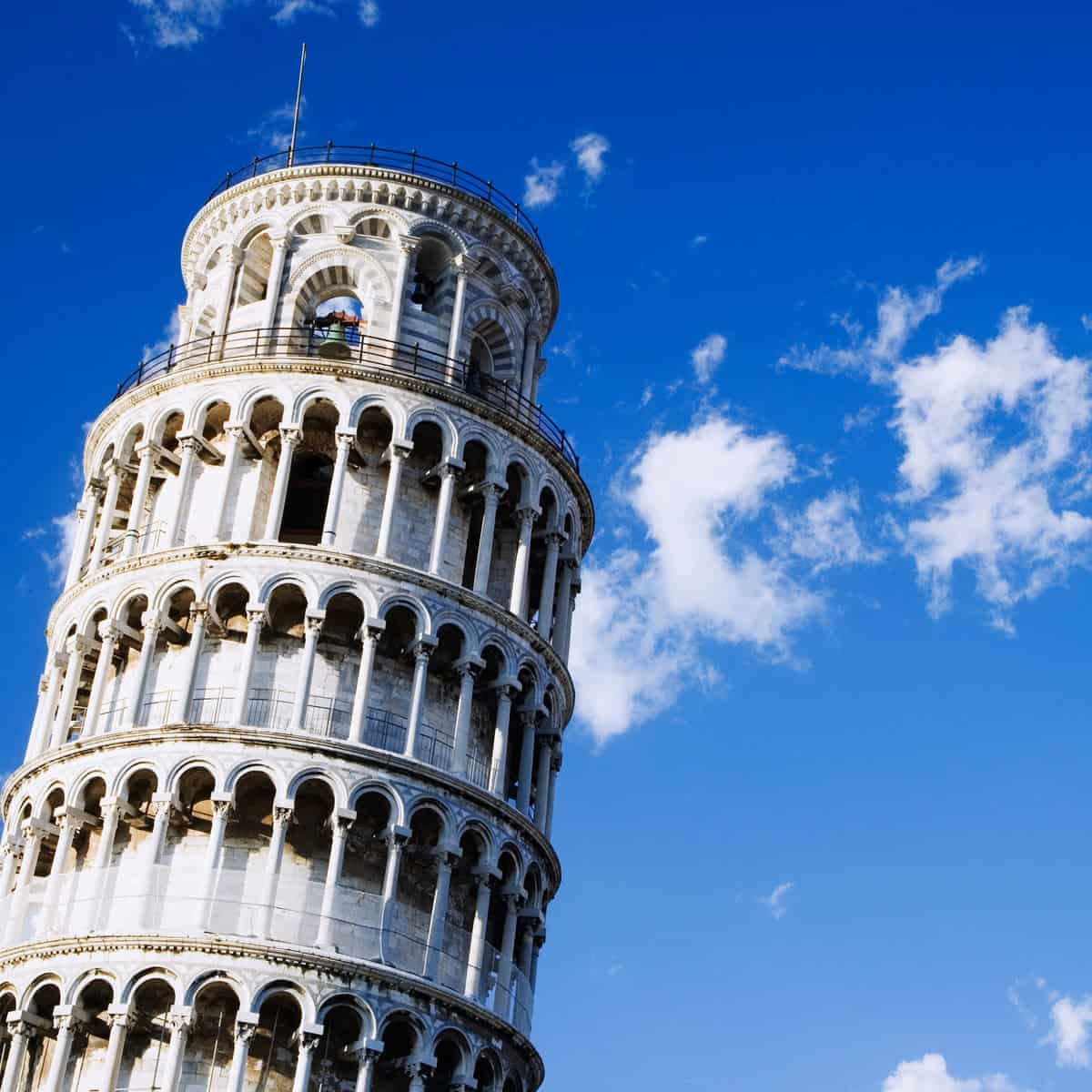 Day 4: Pisa and Tuscany
Today, we will pay a visit to Pisa where it is a must to take a selfie by the leaning tower. A local tour guide will show us around Pisa and we will take a deep dive into the 3000 year history.

The leaning tower makes Pisa famous, however, there is a rich history that is ready to be explored. It's a great art city, full of charming alleys, squares and markets. after experiencing the charm of Pisa, we'll head to Lucca, a gorgeous medieval city. The distinct Italian architecture in Tuscany is a must see!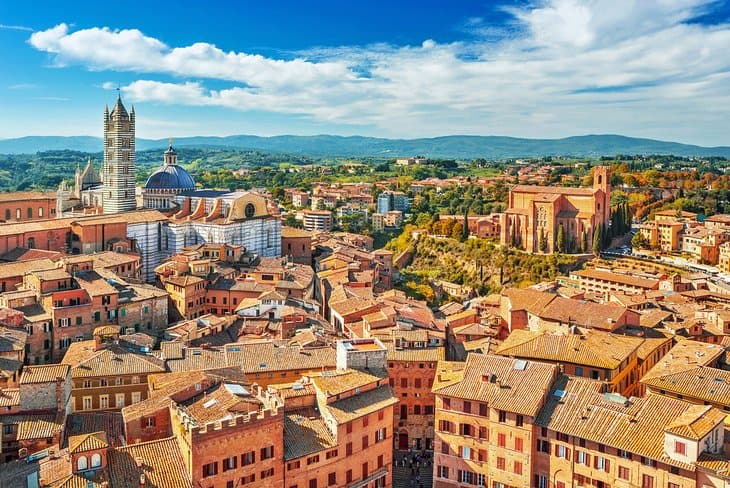 Day 5: Siena
On day five, we will explore Siena which is a 30-minute drive away. The city is famed for the brutal Palio horse race, which has been ongoing since the 11th century.

Siena was a rich and independent city state, until it was defeated and descended into poverty. Fortunately, the original medieval buildings were left standing, which you will be surrounded by as you dine. It is a must-see destination that gives you a magical glimpse of old-world Italy.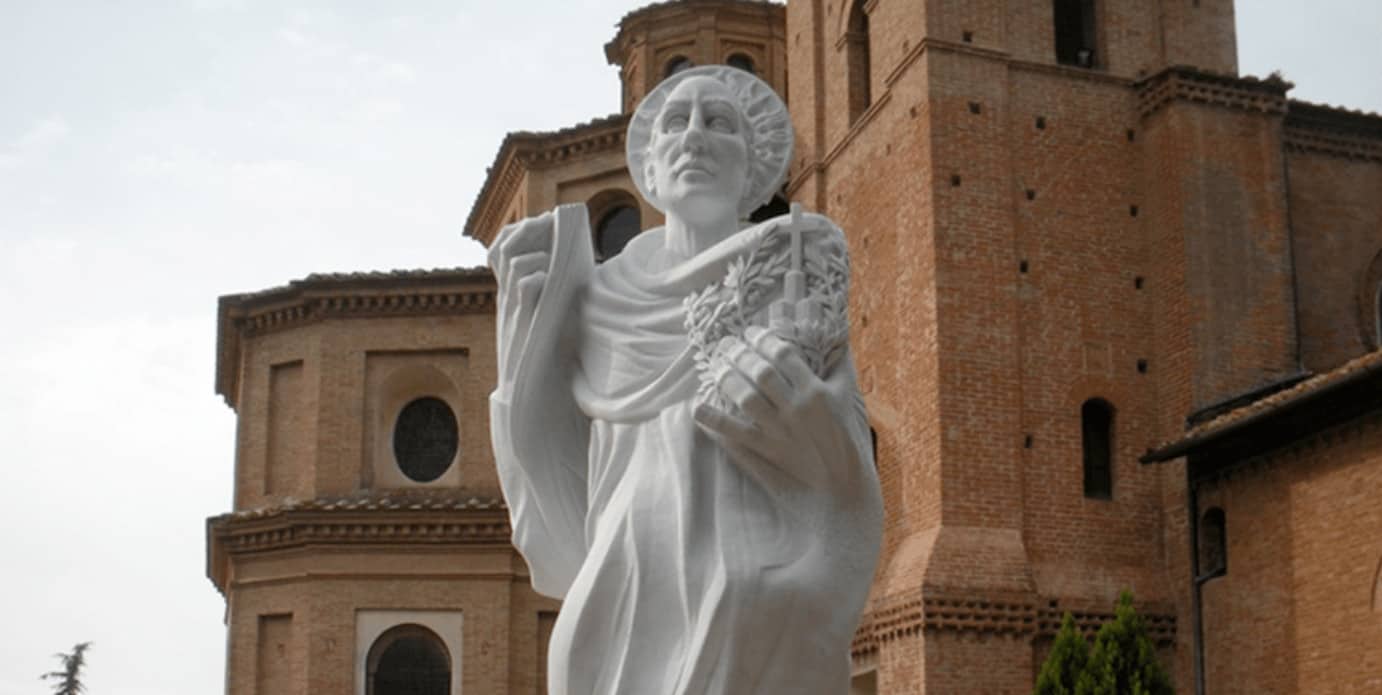 Day 6: Tuscan Castle
You have the option to spend the day relaxing by the castle's pool, soaking up the sun. Or alternatively, feel free to join us as we explore the local surrounding villages. Here we will delve deeper into Tuscan cuisine and the Fettunta (Tuscan bread) can whet your appetite.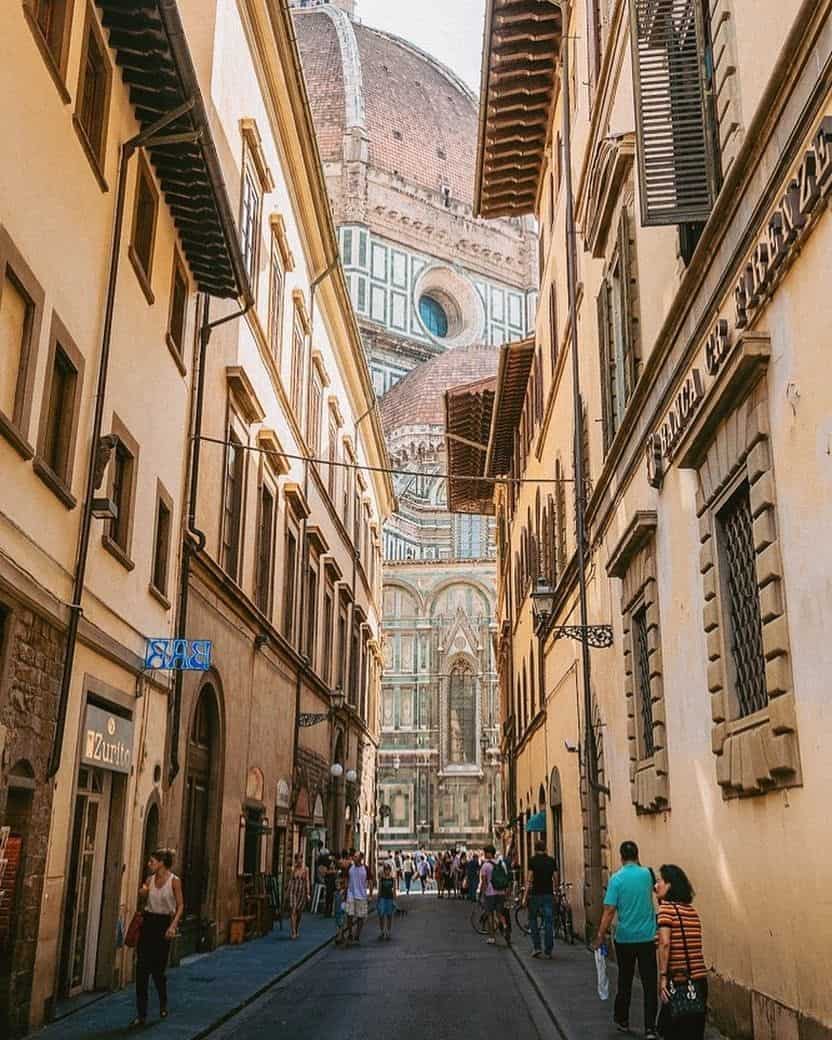 Day 6: Florence
Just 80-minutes away from Tuscan Castle, is the magical city of Florence. Famed for its stunning Renaissance art and architecture, it is truly a monument to Italian culture.

Florence is the birthplace of Gelato and the modern Italian language itself. The local guide will take us on a tour of this famous city. Here you will discover some of the great artworks and take in the sights.

In the evening, we will have dinner then explore the nightlife in Florence. We will then head back to the castle for our last night in Tuscany.
Day 7:
It's time to take the Roman road and say goodbye to our 14th-century castle. We can arrange an extension for you if you'd like to visit Venice, Milan or the Amalfi Coast.
Further Information
You'll be sailing in style on the Lord of the Glens, a splendid Scottish cruise ship. It's an elegant seafaring yacht that can sail through the Caledonian Canal but also sail the Atlantic. This will be an all LGBT trip of no more than 54 guests. Expect a Scottish breakfast every morning and nightly entertainment.
What Next?
To get going, please submit an Enquiry and one of our expert team will get back to you within the next 24 hours to discuss your requirements. All the prices on our website do not include flights, but we can, of course, arrange them for you.
What our clients say
Anthony S.

Stellar service. Stellar products. Stellar people and it gets so much better when you pick up the phone and call.

John

Super client centred service. From first contact I have had warm, efficient, friendly and flexible service.

Tiberiu

I'm confident in giving Out Of Office a 5- star review! They are one of the leaders in this space without a doubt.