Travel Gay Meets Macy Gray
We had the pleasure of interviewing the legendary Macy Gray
Macy Gray is back. Her voice has never sounded better and she's still making bold musical statements. We caught up with her to find out more.
Macy Gray is an R&B and soul legend. Hailing from Ohio, she has one of those voices you instantly recognise. Whenever she sings a song she turns it into a Macy Gray song. Her first album On How Life Is became a global success in 1999.
Her latest songs prove she is still at the top of her game. Undone is a moody love song with a very eye-catching video staring Frankie Grande. His sister is Ariana Grande - Macy did a duet with Ariana on her Dangerous Woman album.
The Disco Song is quite a contrast from Undone. It's a funky, feel-good track calling to mind the disco classics of Donna Summer and Sylvester. We spoke to Macy to find out more about her latest tracks, her iconic voice, her LGBT+ fans and her travel plans.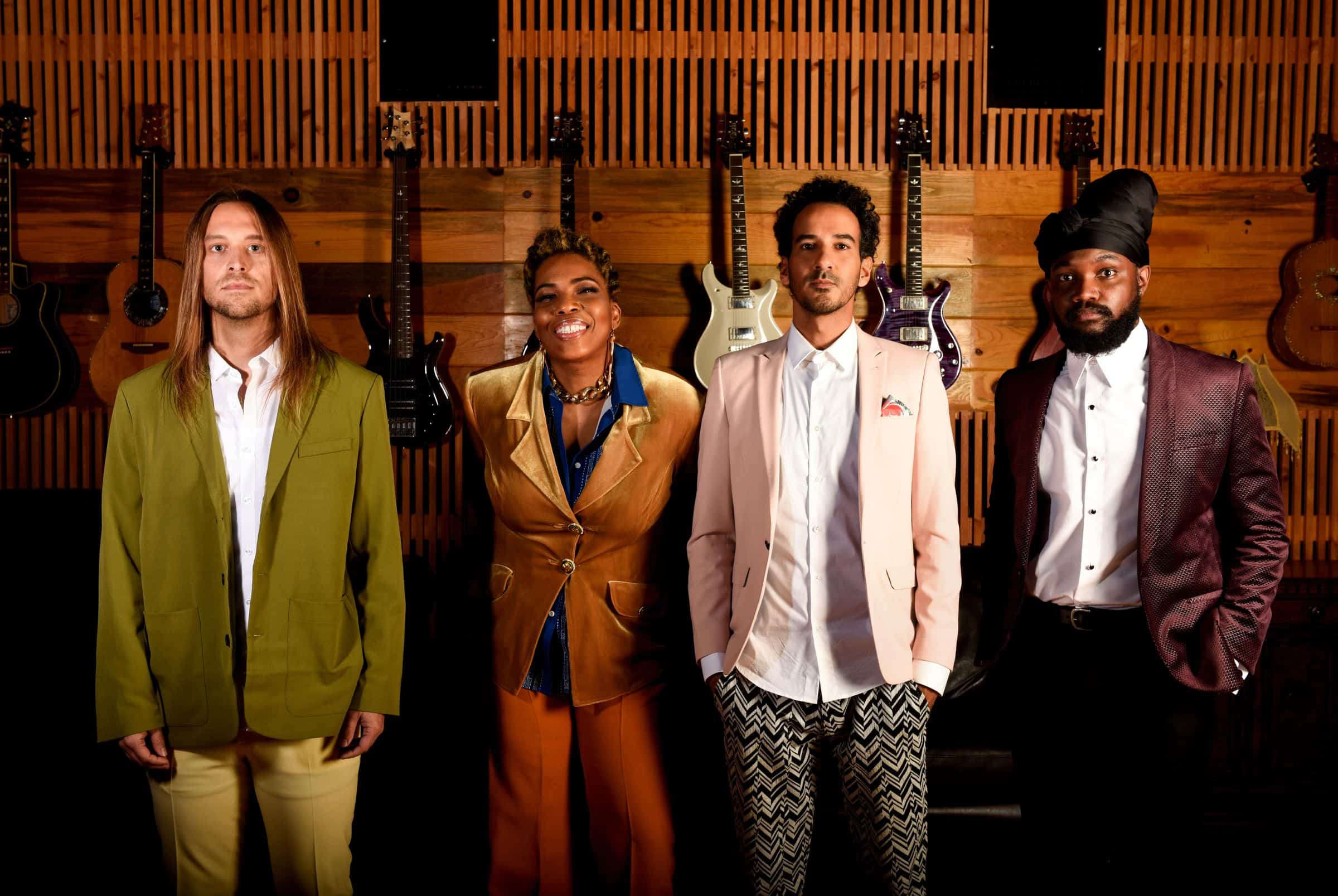 Undone by Macy Gray - starring Frankie Grande
We began by discussing Undone. "It's about what love can do to you, how it can bring you to nothing and make you do things you never thought you'd do." The video features Frankie Grande in drag, bringing the song very much to life.
Macy contacted Frankie after admiring his social media performances during lockdown. He'd post videos of him singing show tunes with his distinctive, crazy but charming energy. "He would always be topless and he'd have on all this makeup. He'd be doing these Broadway songs - things you do when you think you're alone, but he'd be doing them on social media. I thought this dude is wild!" Macy had found the star for her latest video.
Listen as a podcast
Was it his idea to do it in drag? "No, that was my idea. There's a quick shot of him with tape over his balls - that was his idea!" If you haven't seen the video yet then what are you waiting for?
The Undone video is also an homage to Macy's LGBT+ fans. Her music has always resonated with LGBT+ people - many drag queens have lip-synched for the lives to I Try over the years. Macy spoke to us about special connection with her LGBT+ fans: "Through my music I advertise being yourself, being honest and saying what you feel, no matter what anybody says. And no one embodies that more than the LGBT+ community."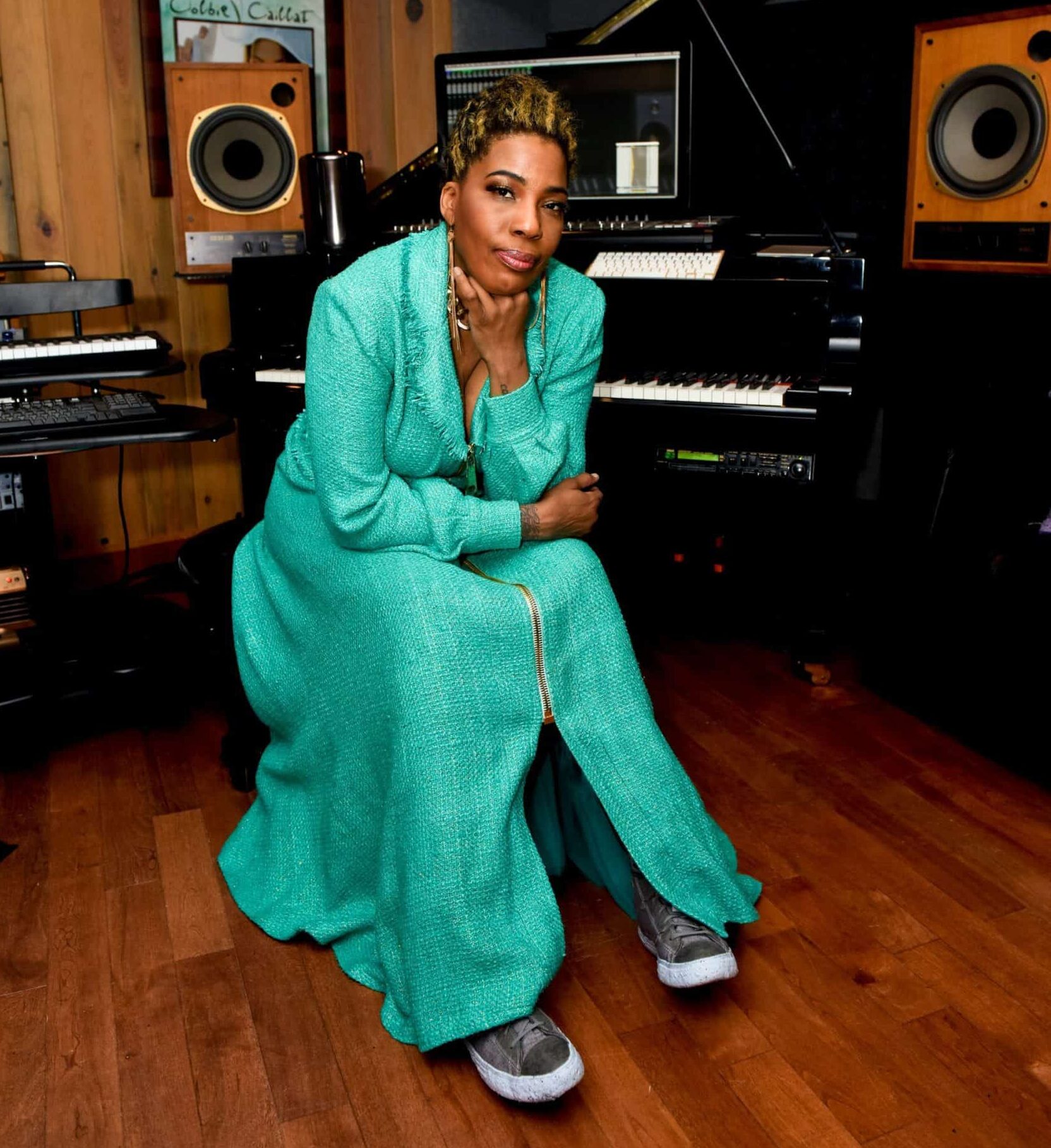 The Disco Song
Macy also discussed her love of disco music and her new track The Disco Song. It's the one genre of music guaranteed to get everyone on the dance floor. Macy talks about her love for Donna Summer and the classic records she made with Georgio Morodor. She wanted a disco track on her new record so her band came up with something disco-y. They kept calling it the disco song so eventually it became The Disco Song. They wrote and recorded the lyrics on their last day in the recording studio.
Her raspy vocals made her star. We asked her about the evolution of her voice. She explained that tone was always there, and that it was improved over time by alcohol and weed. Touring also helps - singing for two-hours every day is the best way to keep the vocals on point.
On How Life Is
On How Life Is, her debut album, has sold over ten million copies. " I remember in my first week I sold 8992 records. I was jumping on my bed; I thought I'd made it because I'd never sold records before. I was happy with my 8992 but when it kept going no one was more surprised than me."
Naturally, we had to asked Macy about travel. She's spent so much of her life on the road as a performer. "I would go anywhere to perform," she said. She doesn't really have the travel bug though. She never had a great desire to see Italy, let's say, but as her world tours have taken her almost everywhere, she learnt to love travel. Just not the twelve hour plane journeys! "There's no better education than seeing the world. There's no better way to learn acceptance and learn to adapt. It's one of the best things you can do." For today's podcast we have become Travel Gray!
She is currently performing as 'Macy Gray and The California Jet Club.' The group is comprised of bassist Alex Hyhn, drummer Tamir Barzilay, and keyboardist Milly Wes and Macy herself on vocals.
Join the Travel Gay Newsletter
More Gay Travel News, Interviews and Features
The Best Tours In New York City
Browse a selection of tours in New York City from our partners with free cancellation 24 hours before your tour starts.
The best experiences in New York City for your trip